Krista Prinz Named Executive Vice President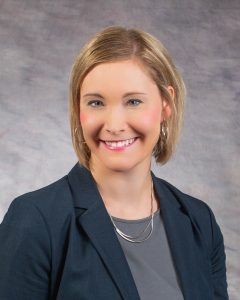 We are pleased to congratulate Krista Prinz on being named Executive Vice President with Citizens State Bank. In this new role, Krista assumes oversight responsibilities for several of the Bank's market areas and works closely with the Senior Officers at each location. She also plays a prominent role in strategic planning for the Bank and in crafting Bank policy. Since originally joining the Bank in the fall of 2009 as a loan officer, Krista has worked with the Bank in various lending capacities.
A native of rural Arlington, Nebraska, and a graduate of Logan View High School, Krista earned a Bachelor of Science degree in Agribusiness with an Agricultural Banking and Finance option from the University of Nebraska – Lincoln. Along with banking, Krista works with her family's farm and feedlot near West Point and volunteers with Cuming County 4-H and Guardian Angels Central Catholic Supportive Parents Association.
Congrats, Krista!